Creating VMware vSphere Replication Jobs
With NAKIVO Backup & Replication, you can replicate VMware VMs using the workflow with a wide array of available options. To create a replication job, click the plus Create button in the Jobs menu and then click VMware vSphere replication job.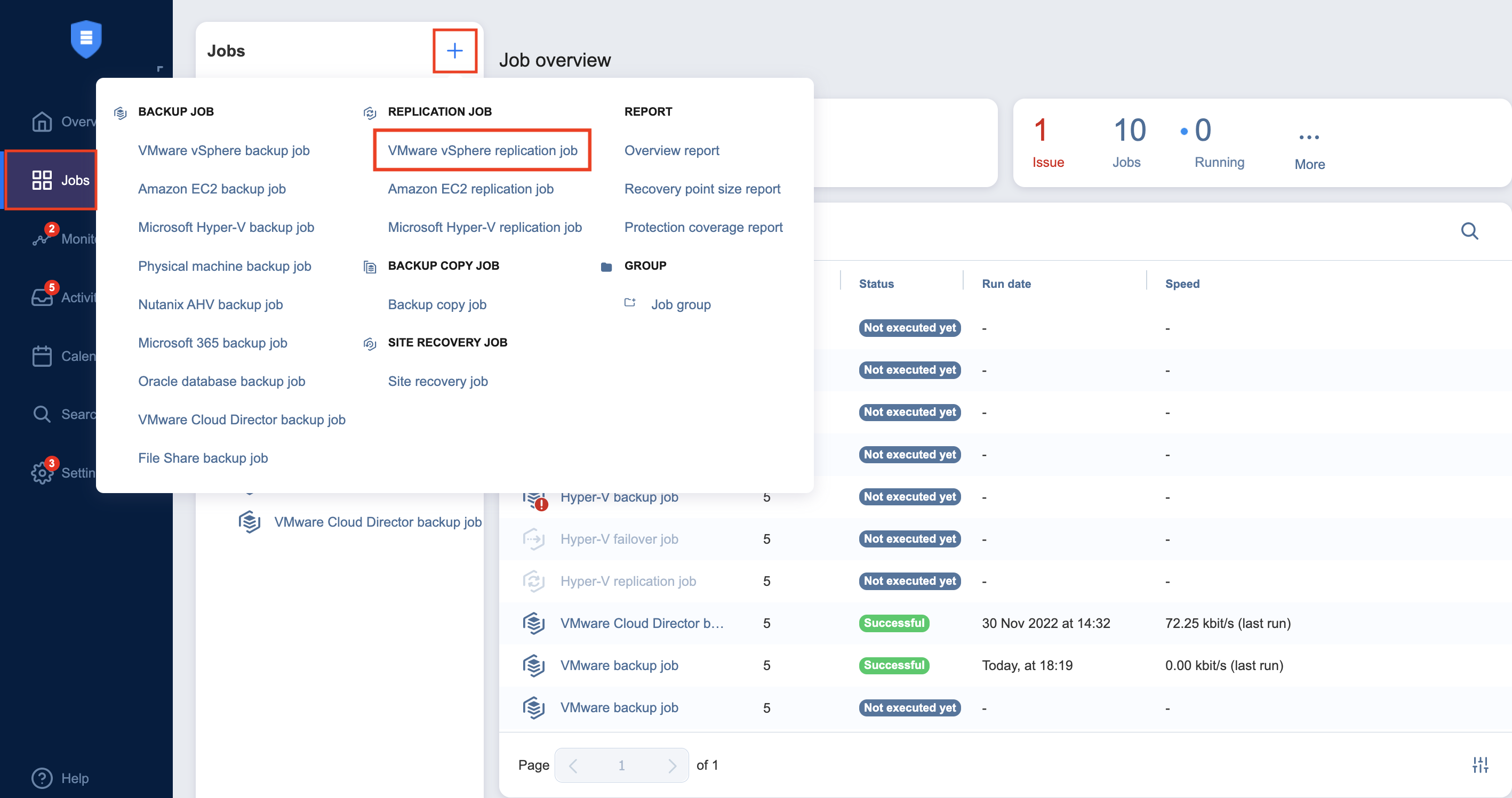 The New Replication Job Wizard for VMware vSphere opens. Complete the wizard to create a replication job.