File Recovery Wizard: Files
On this page of the wizard, select files for recovery.
Searching for Files and Folders
To search for a file or a folder, enter a part of or the entire name of the item into the Search box and press Enter.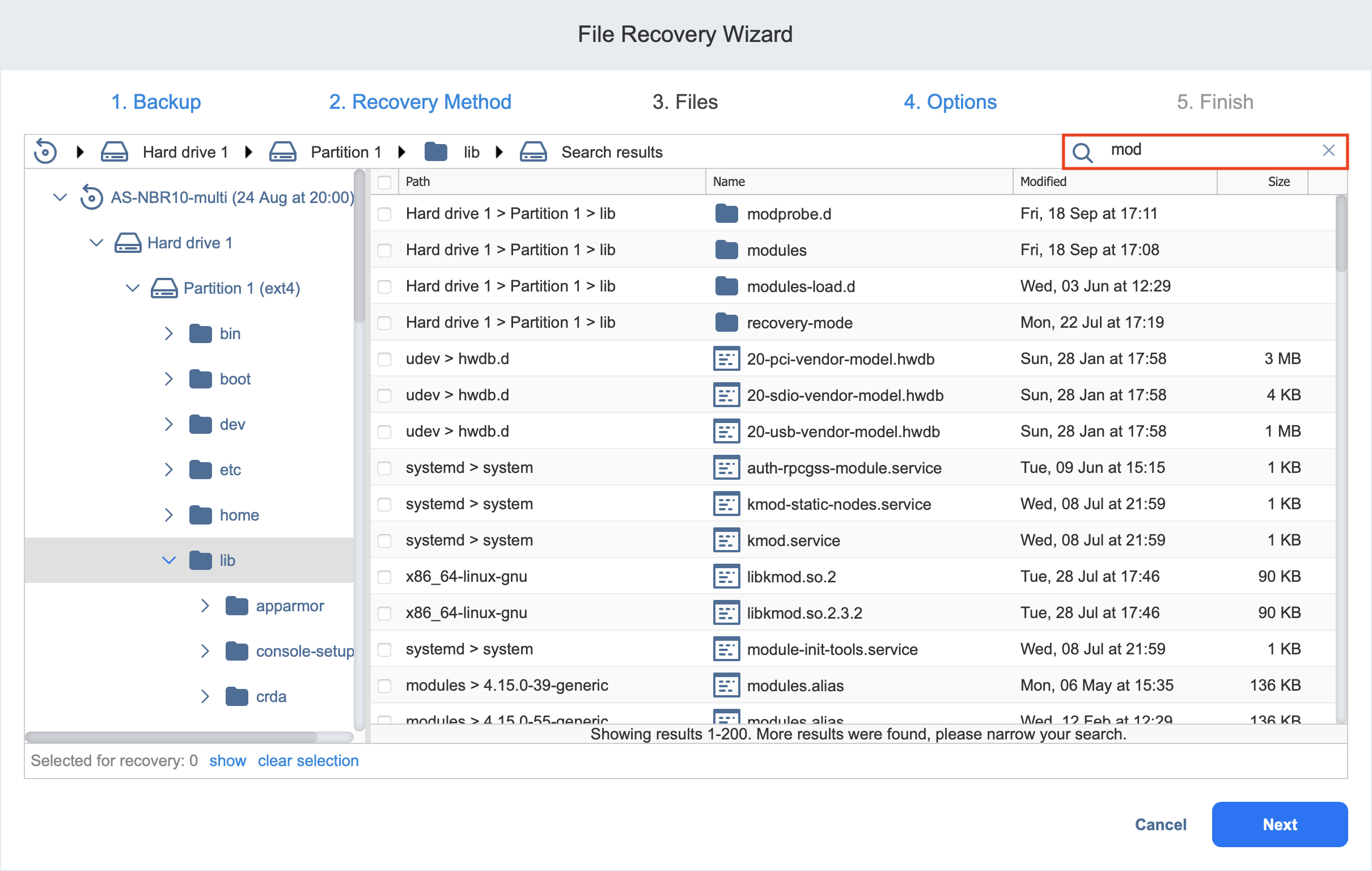 Notes
NFS-mounted folders appear in the file tree as empty and the wizard does not recover the content of these folders.

The search is performed starting from the point selected in the navigation pane. For example, if you select Hard drive 1 > Disk 1 > Program Files, the search will be performed only inside the Program Files folder.
Browsing Files and Folders
You can browse the files and folders of a VM backup using the navigation pane: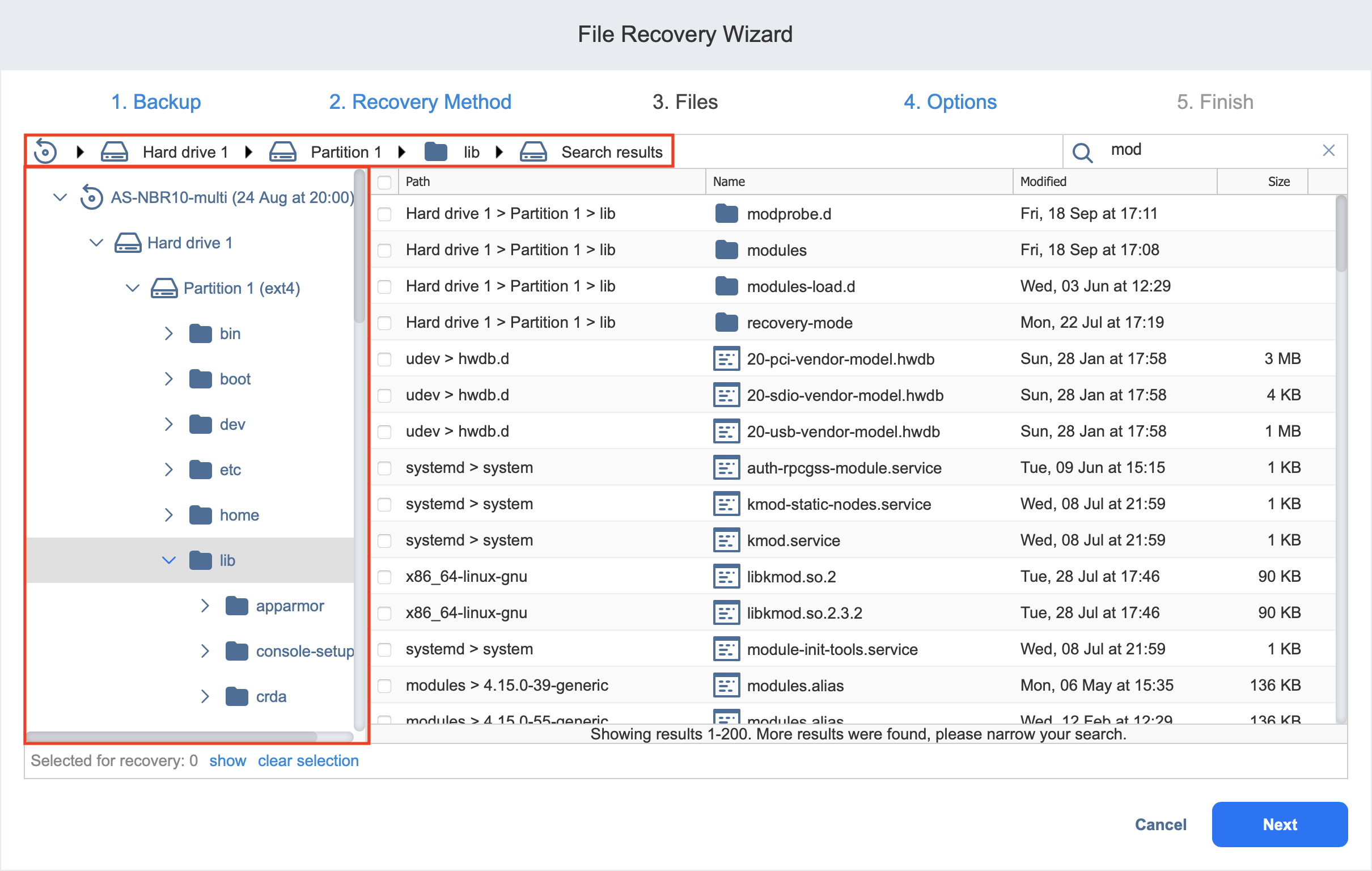 If a VM backup contains Linux LVM volumes or Windows dynamic disks, the navigation pane will display these logical groups in addition to all hard drives available in the VM backup. If a hard drive does not contain any partitions and servers as a part of a Linux LVM volume or a Windows dynamic disk, this hard drive will appear as empty.
You can also quickly move between folders by using the navigation bar above the navigation pane.
Selecting Files and Folders for Recovery
After locating the item you want to recover, select the checkbox next to it. The number of items selected for recovery is displayed at the bottom of the wizard page. You can also do the following:
Click show to view the list of all items selected for recovery.

Click clear selection to clear the list of items selected for recovery.



Click Next to go to the next page of the wizard.