Backup Job Wizard for Microsoft 365: Destination
On the Destination page of the wizard, you can specify the storage location for the backup. You can specify a single location for all items in the backup or select different Backup Repositories for different items.
Setting a Single Backup Repository for All Items
To back up all items selected on the Sources page to a single Backup Repository, choose a Backup Repository from the Destination drop-down list.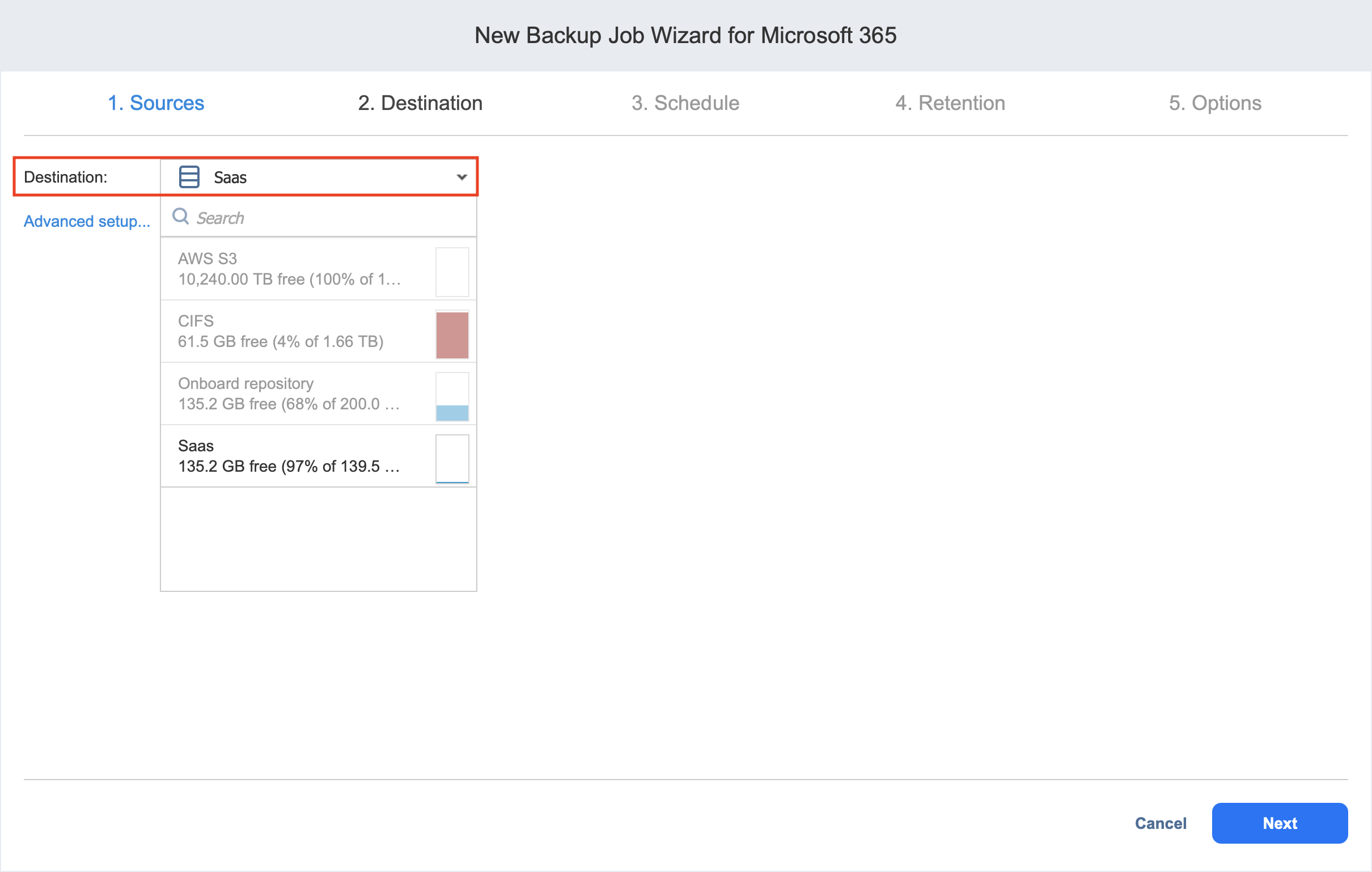 Setting a Different Backup Repository for Each Item
To back up the items to different Backup Repositories, follow the steps below:
Click Advanced setup and do one of the following:

If you have selected a Microsoft 365 account(s) on the Source page, the account block is displayed.

Click the Microsoft 365 name to expand it and view all of the mailboxes, OneDrive instances, and SharePoint sites.

In the Default Destination drop-down list, select the Backup Repository for storing the backups of all services within the Microsoft account(s).

If you need a specific mailbox(es), OneDrive instance or SharePoint site to be stored in a different Backup Repository, click the name of the service and select a different location from the Destination drop-down list.

Click Next to go to the next page of the wizard.