Recovery from Tape Wizard: Destination
On the Destination page, you define the Backup Repository where the backup will be placed by selecting an option from the Container drop-down list. You can also select which VM disks to recover by clicking Advanced options.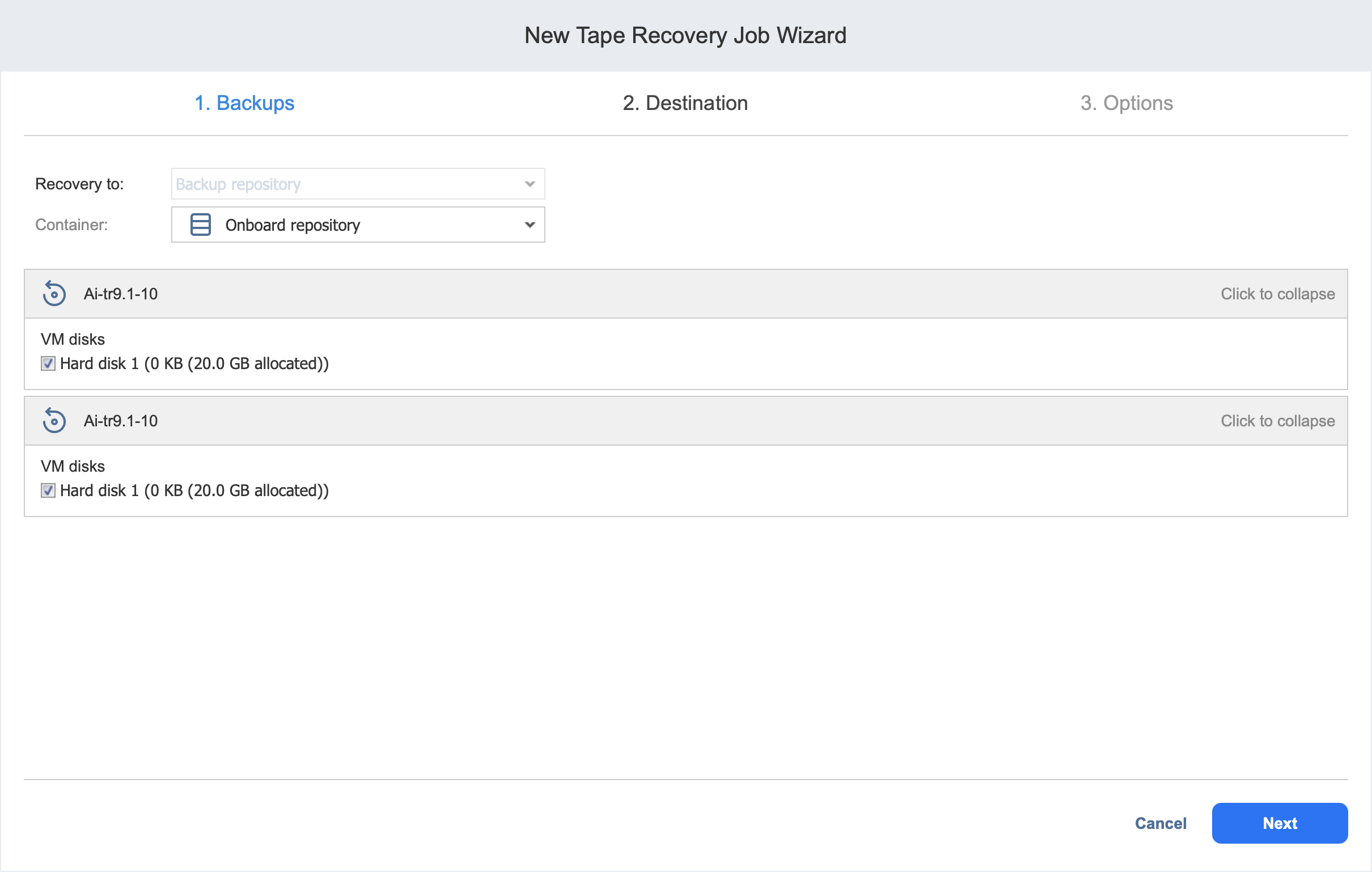 Click Next to proceed to the next page.